Aquaponics
Aquaponics is an integrated approach to efficient and sustainably use of intensive soilless agriculture based on aquaculture effluents. It uses the nutrients that are usually discarded as aquaculture waste water. At the same time this system uses more than 90% less water than traditional agriculture.
As a company that develops highly efficient recirculation aquaculture systems, we are fully aware of the potential value of the effluents released as well as the impact they have on our environment. AquaBioTech Group has developed customised solutions by integrating innovative technologies into the proven horticulture concepts.
The aquaponic systems we design are:
Efficient: using the latest plant cultivation, waste water treatment and aquaculture techniques
Modular: can be adapted to existing hydroponic or aquaculture facilities, or designed as a complete system
Adaptabe: different plant and fish species can be grown according to the local market demands
Sustainable: conserving water, energy and nutrients
Supported: our internal and external horticulture and aquaculture experts can provide professional support and training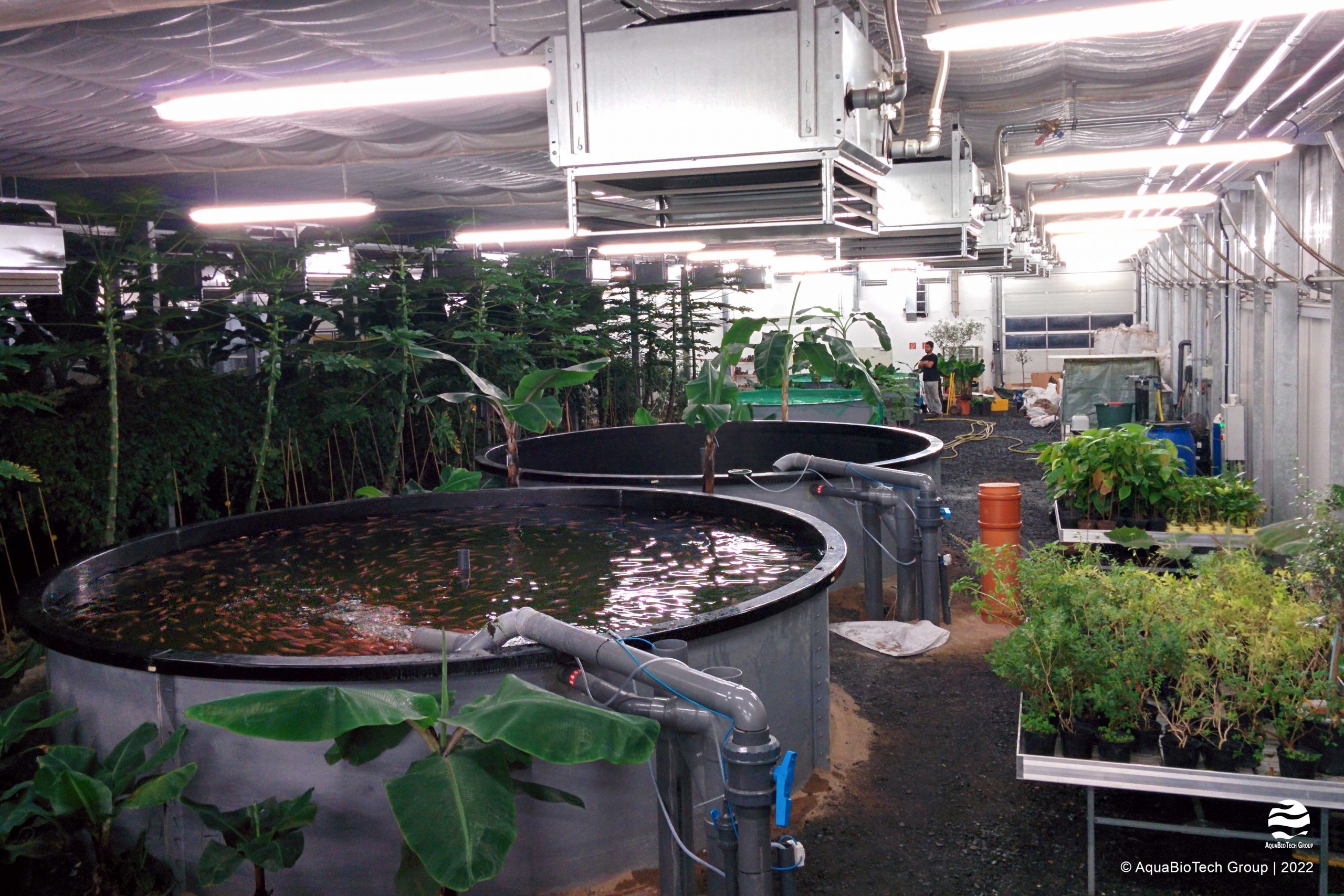 AquaBioTech Group has established a highly efficient recirculating aquaculture system (RAS) which can be connected to its own biological reactor and connected to a hydroponic system. Either component can be adapted and added on to existing fish or hydroponic farms to create a working 'aquaponic' system or developed as an entirely new unit.
Our resident team of engineers and architects, along with external partners, can tailor projects according to the clients' requirements and provide support from start to finish on all technical, biological and production aspects including;
Site Selection
Species Selection
Culture Techniques
Water Quality Management
Environmental and Social Impact Assessment (ESIA)
Appropriate Assessment
Biosecurity Assessment
Life Cycle Assessments
Conceptual planning using 3D CAD software
Full aquaponic system design, including RAS and hydroponics
Bill of Quantities (construction and technology selection)
Civil works design; structural, electrical & HVAC
Installation; including third-party Quality Control
Remote and onsite technical and biological support
Feasibility studies and project budgeting
Commissioning and technical training
Technical and Biological Support
Operational and management support on existing systems