ABT Marine
ABT Marine is part of AquaBioTech Group, and as an independent marine hydrographic survey firm, we offer a broad range of capabilities in marine surveying and consulting, GIS and remote sensing and project management within the marine industry. Our expertise covers several disciplines that enable us to provide support to a wide range of marine research, conservation and exploration activities.
A wide range of in-house surveying equipment is available at ABT Marine to carry out projects for private clients, governmental agencies or as part of EU funded projects.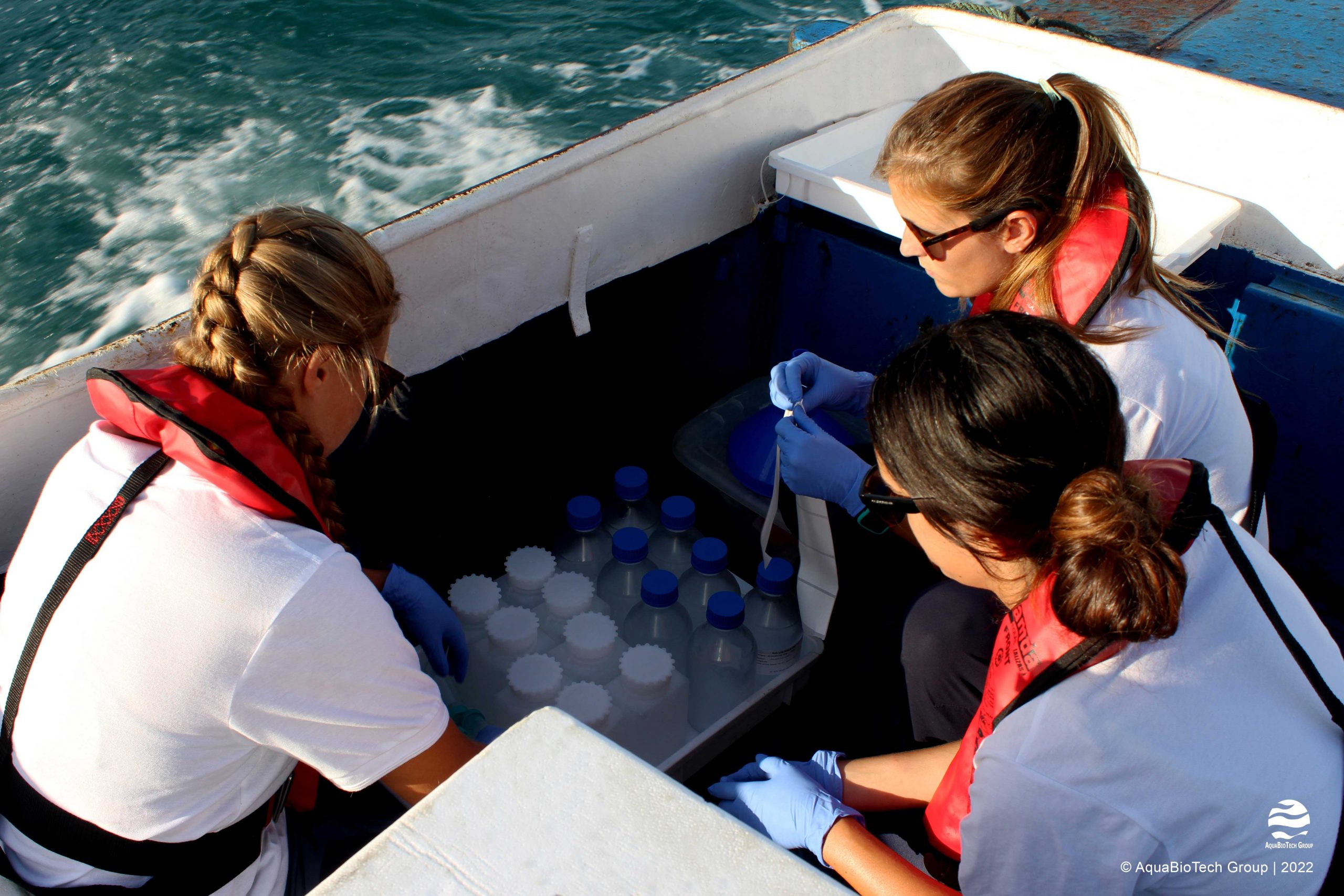 Marine Surveying/ Seabed and Habitat Surveys
ABT Marine offers fully comprehensive seabed mapping services utilising interferometric swath bathymetry systems and side-scan surveying, as well as a team of scientific divers. Bathymetric data shows an accurate, color-coded depth profile of the seabed that can be presented in 2D or in 3D. Side-scan sonar provides a detailed flat, monochromatic, picture-like representation of the surveyed area, ideal for detailed examinations of the seabed.
Subsea Sediment Sampling
ABT Marine can provide a complete service for seabed sediment analysis. Sub-bottom profiling surveys, sediment grabs and core extraction provide information on the stratification, grain size and chemical characteristics of the seabed up to depths of 30-40 meters. ABT Marine is actively cooperating with an ISO Accredited Laboratory and can therefore offer sediment analysis according to industry standards.
Environmental Assessments
In addition to sediment analysis, ABT Marine capabilities include water sampling and quality analysis, SCUBA diving surveys, hydrographic monitoring and modelling, in order to offer a complete service for marine site assessments and environmental impact assessments (EIA).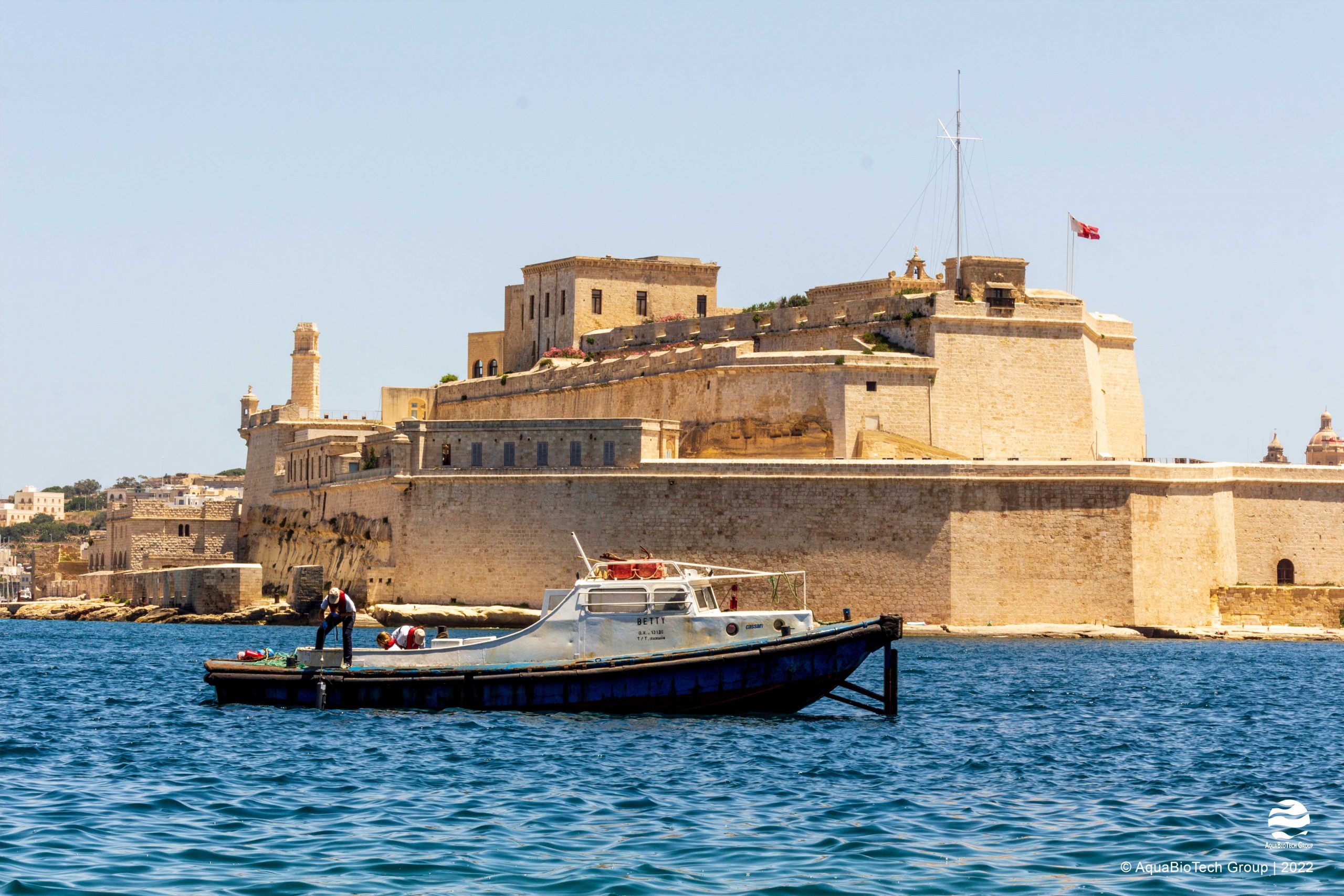 Remote Sensing and GIS Modelling
Remote sensing can be used to assess a variety of environmental parameters. At ABT Marine we offer satellite image processing and analysis catered to the client's requirements. ABT Marine applies GIS to display and analyse spatial data for research, environmental planning and monitoring, feasibility assessments and habitat mapping. Modelling allows our researchers to produce hypothetical outputs from actual inputs, which can predict future impacts.
ROV Inspections
ABT Marine houses a Remotely Operated Vehicle (ROV) that is depth rated to 305 metres. It is equipped with a 330° range-of-view camera, auxiliary lighting, a two-function grabber arm, four-vector thrusters a DVR (Digital Video Recorder), as well as an optional sediment grabber and water sampler. The ROV is a multi-use tool for habitat mapping, site assessments and search and recovery for anchors and chains.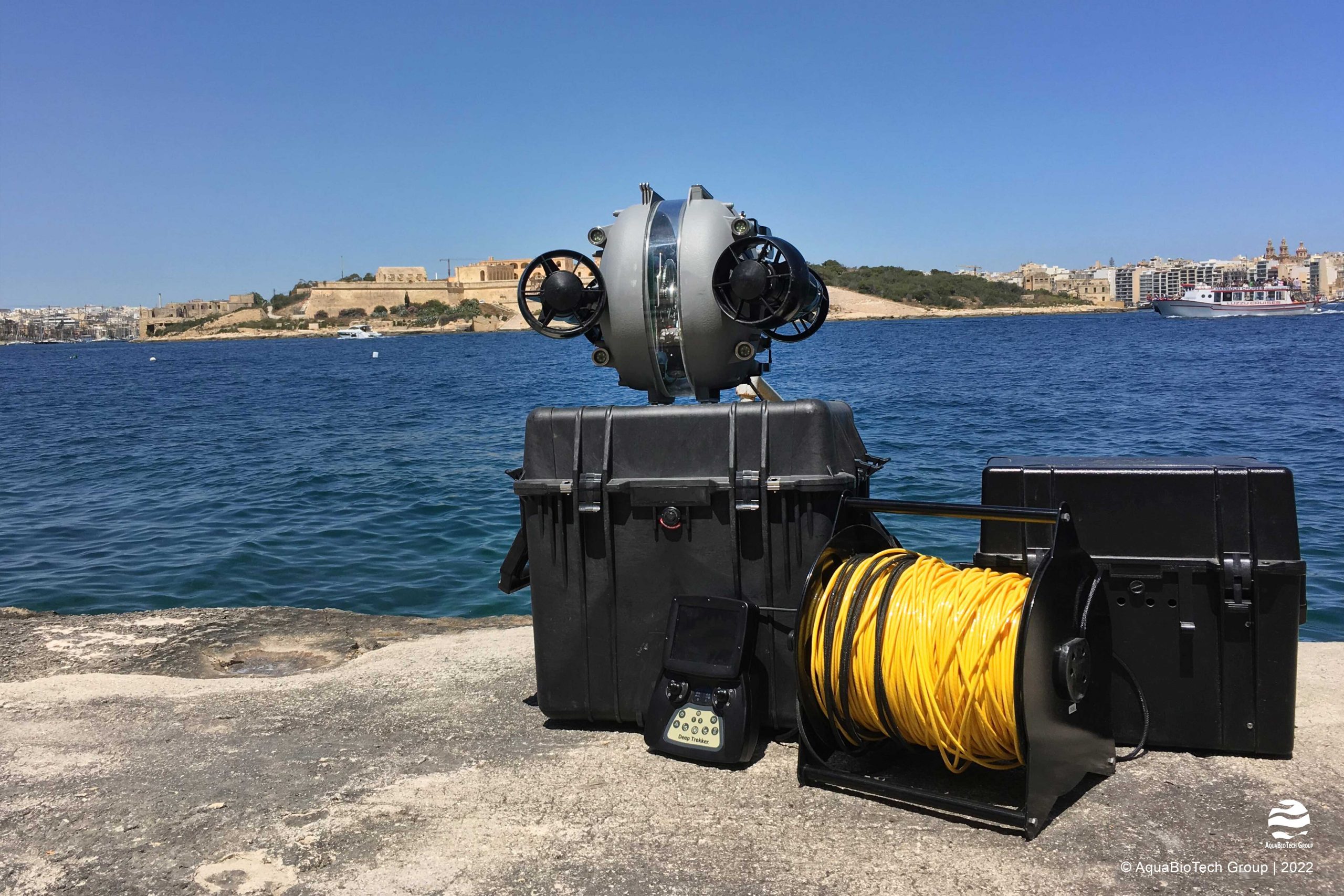 Other Services
Furthermore, ABT Marine can offer services to the following industries:
Marine Construction
Data Confirmation and Site Inspections
Baseline Studies
Marine Archaeology
Search and Rescue
Support Services
Project references
Marine Environmental Investigations at Grand Harbour, Valletta

The purpose of this study was to conduct marine environmental investigations at the Grand Harbour, Valletta. These investigations served as baseline studies for a variety of planned construction and development projects within the Grand Harbour. In detail, a marine ecology baseline survey was performed including desktop studies, scientific SCUBA diving, ROV inspections and infauna surveys to map benthic assemblages at different sites in the harbour. In total, nine study areas throughout the Grand Harbour were assessed, covering large parts of the harbour's area. Additionally, water quality sampling was performed at several stations within the harbour.
Sponsor:
Duration:
Infrastructure Malta
March 2020 – February 2021
Service Tender for Surveys to Assess the Impacts of Anchoring/Mooring Activity, and the Socio- Economic Assessment of Management Options

This project surveys the extent of anchoring and mooring activities in Malta's territorial waters with a view to assess the levels of impacts from such activities and identify relevant management options on the basis of technical feasibility and a socio-economic assessment. AquaBioTech Group is conducting drone and AIS surveys and uses different data sources to map and determine the intensity, type and spatio-temporal occurrence of anchoring/mooring activity in Malta. Subsequently, surveys will be conducted to determine and quantify the impacts of anchoring/mooring activity on seabed habitats through localised and targeted surveys, building on the outcome of the spatio-temporal analysis of anchoring and mooring activities. For these surveys, scientific SCUBA divers and ROV's will be deployed. The project furthermore identifies and prioritises management options to address the identified impacts on seabed habitats on the basis of a technical feasibility and socio-economic assessment.

More information on the above project, please refer here

Sponsor:
Duration:
Tender Ref:
Environmental & Resources Authority
June 2021 – May 2023
GF/Admin 11/2020
Life Project:
LIFE 16 IPE MT008 project, Optimising the implementation of the 2nd RBMP in the Malta River Basin District
Undertaking an ecological desktop study in relation to the Ballast Water Management Convention as part of the Interreg Italia-Malta VA project HARMONY

The objective of this study was to provide relevant ecological information to designate same risk areas or otherwise, as per the Ballast Water Management Convention and the G7 Guidelines for selected ports in Malta and Sicily. Scientific literature, legislative framework, applied management practises and current state of affairs of ballast water and non-indigenous species introduction management were assessed. The outcome of this assessment was used to determine whether exemptions in relation to ships on a voyage between specific ports may be applicable when it comes to ballast water treatment.
Sponsor:                                             Environmental & Resources Authority
Duration:                                            October 2019 – May 2020