Science in the City Festival 2022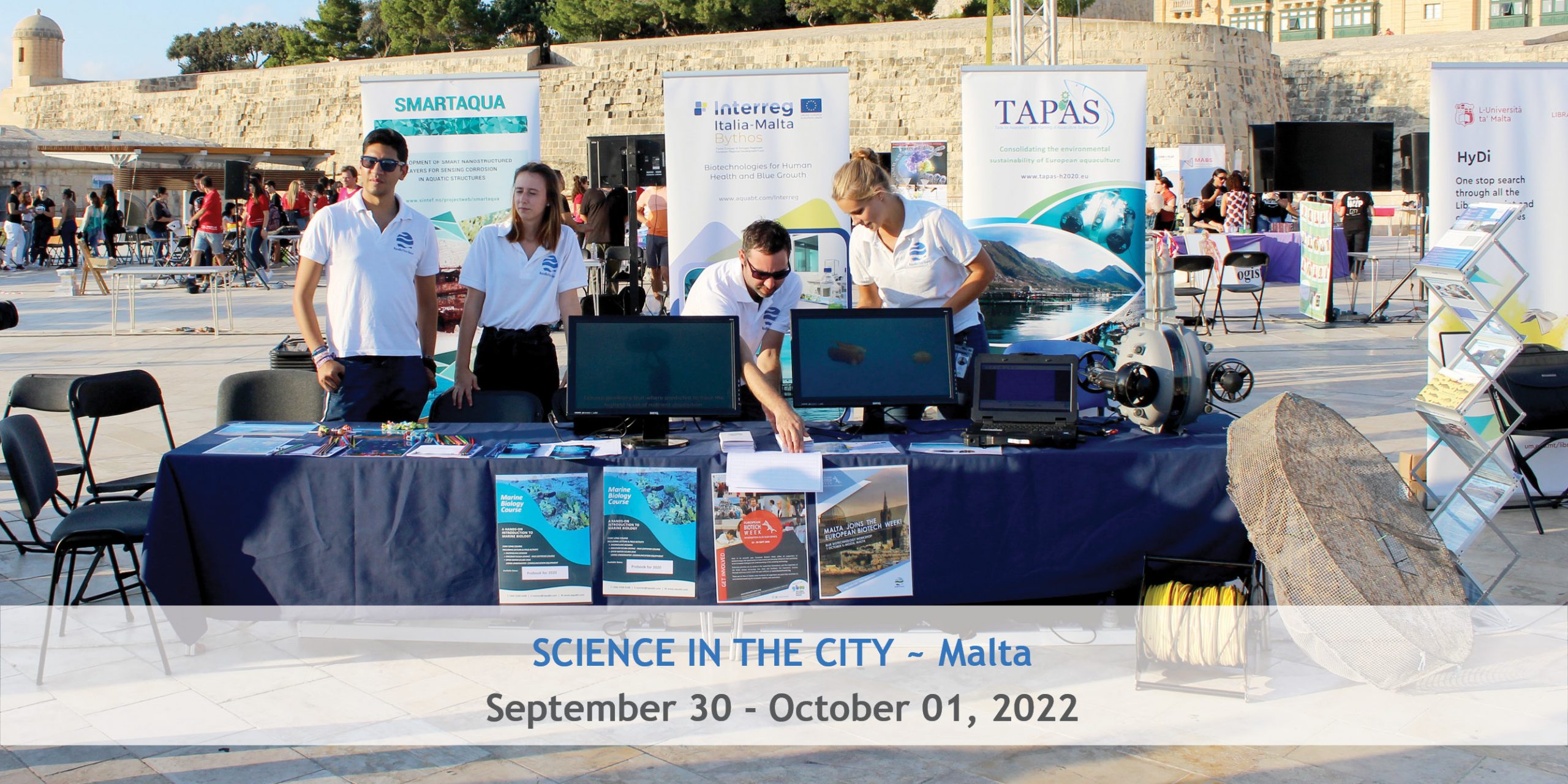 We are excited to announce that

we will be exhibiting at the "Science in the City Festival 2022" in Malta.
The Science in the City Festival, is one which the arts breathe new life into science and research to showcase the importance of critical thinking. The festival is hybrid, it will be held in the Maltese capital, Valletta, a UNESCO world heritage site as well as digitally on the festival's website.
The festival will focus on the European Green Deal's and Horizon Europe's missions. Taking Root emphasises on how important the goals set out by the European Commission are for the survival of our planet. Science and research have proved to be vital throughout the years, but more recently with COVID-19 happening, while climate change is an unavoidable threat today, we need to adapt and build resilience. This festival will be an opportunity for scientists, artists and citizens to collaborate and put their mind together for the future.
For more information, see here
Come and visit us, from the 30th September – 1st October.
Hope to see you there.