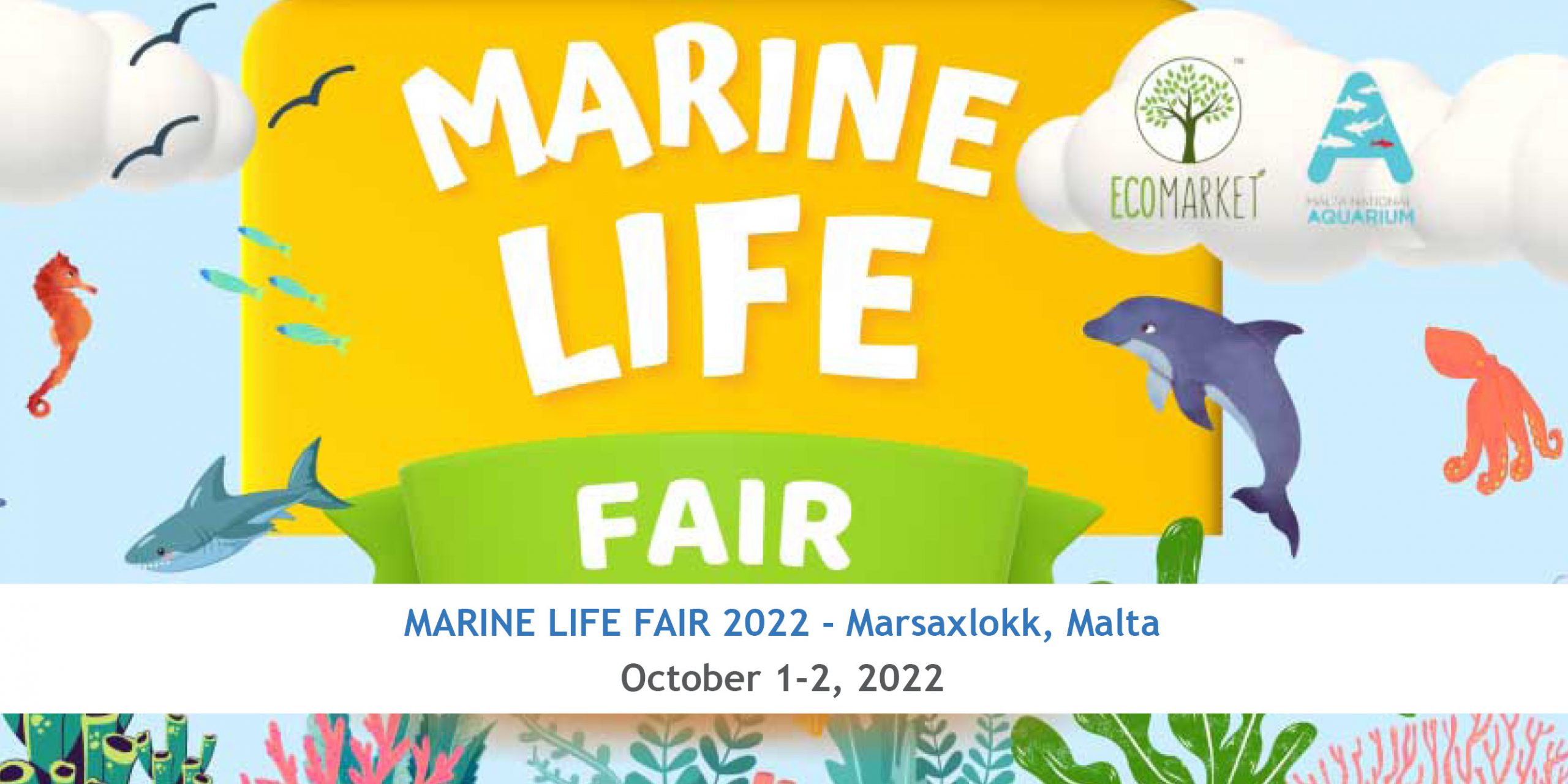 We are excited to announce that

we will be exhibiting at the "Marine Life Fair" in,

Malta.
Eco Market Malta and the National Aquarium are organising the first "Marine Life Fair" on the occasion of the Aquarium's 9th Anniversary. This 2 day event is being organised in view of raising awareness about ocean plastics, beach pollution, the several endangered marine species and the importance of the fragile underwater ecosystem and how to protect it. There will be several activities discussing environmental topics, including Malta's sea creatures and the dangers of plastic.
What to expect:
A number of Social Enterprises and NGOs will conduct different fun & educational activities for kids of all ages. There will be various educational activities about marine conservation where the kids will learn more about dolphins, sharks, turtles, whales, corals and other marine species found in the Mediterranean Sea. This is a great opportunity to introduce children and teenagers to Marine & Environmental Sciences as a prospective career.
For more information, see here
Save the dates : Saturday 1st – Sunday 2nd October 2022
We are waiting for you at the National Aquarium Square, Qawra!!
Hope to see you there.