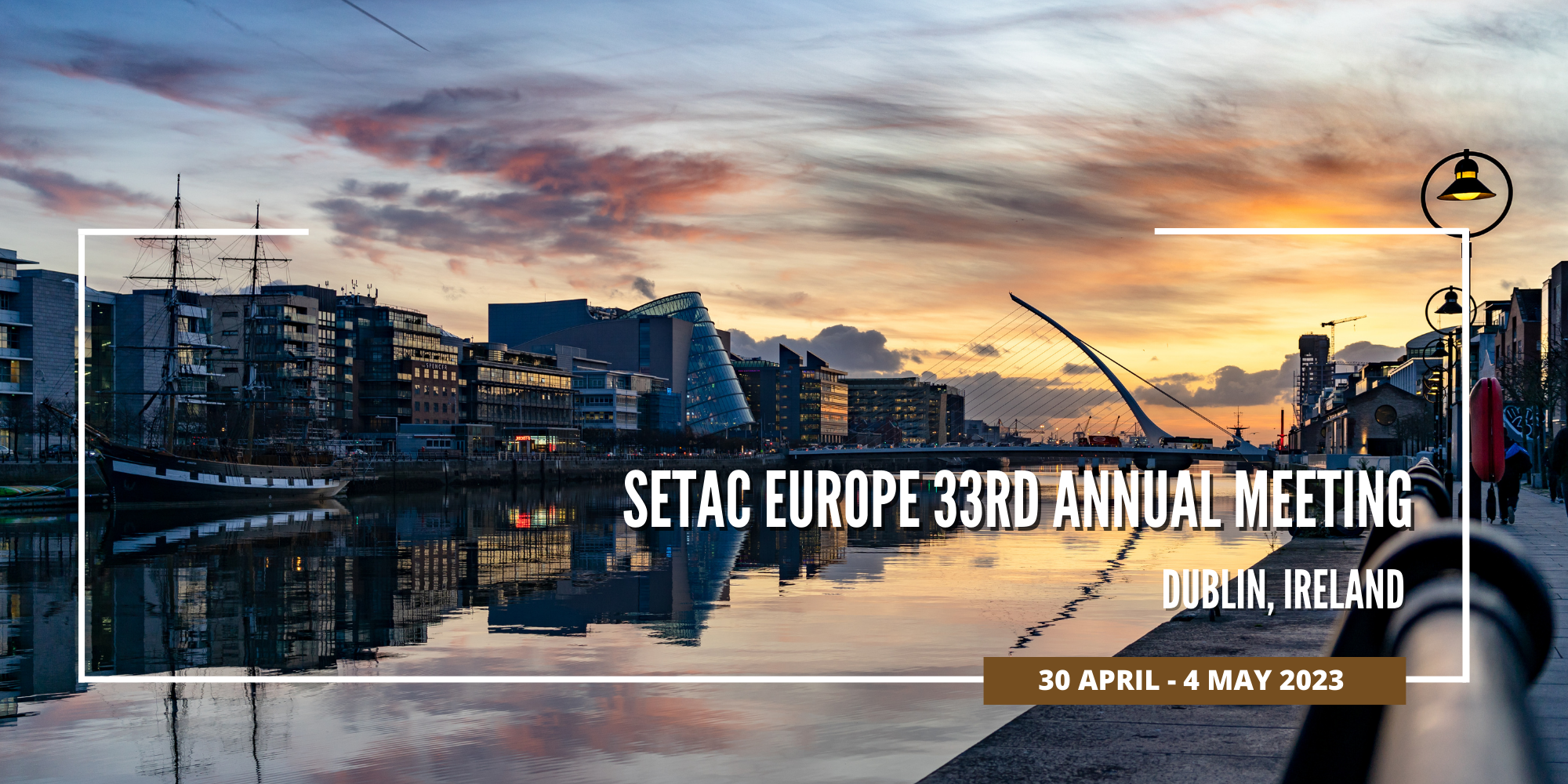 We are pleased to announce that we will be exhibiting at SETAC, happening in Ireland, Dublin.
This year the Scientific Committee for the SETAC Europe 33rd Annual Meeting is committed to putting together a not-to-be-missed conference with an exciting scientific programme addressing the overarching theme of "Data-driven environmental decision-making" for the protection and restoration of the environment.
To support the transition to renewable economies and sustainable business practices, and to facilitate the translation of scientific knowledge into data-driven policymaking and regulation, SETAC Europe 2023 will bring together scientists from various disciplines in academia, business/industry and government to share, debate, discuss, disseminate and facilitate the use and re-use of their most recent scientific knowledge to support adaptive and responsive environmental management and protection.
Save the dates.
📆 30th April – 4th May 2023
📍 Ireland, Dublin
👉 More on the topics that will be addressed for 2023 here
Representing us in Ireland, our Head of Aquatic Ecotoxicology & Principal Aquaculture Consultant Dr. Adrian C. Love, our EU Projects Coordinator & Molecular Biologist Dr. Marina Maritati and our Aquatic Ecotoxicologist Julia M. Urbano.
➡️ If you would like to get in touch with our representatives  acl@aquabt.com | mrm@aquabt.com | jmu@aquabt.com
Join us at Booth No. 22 !!