Science in the Citadel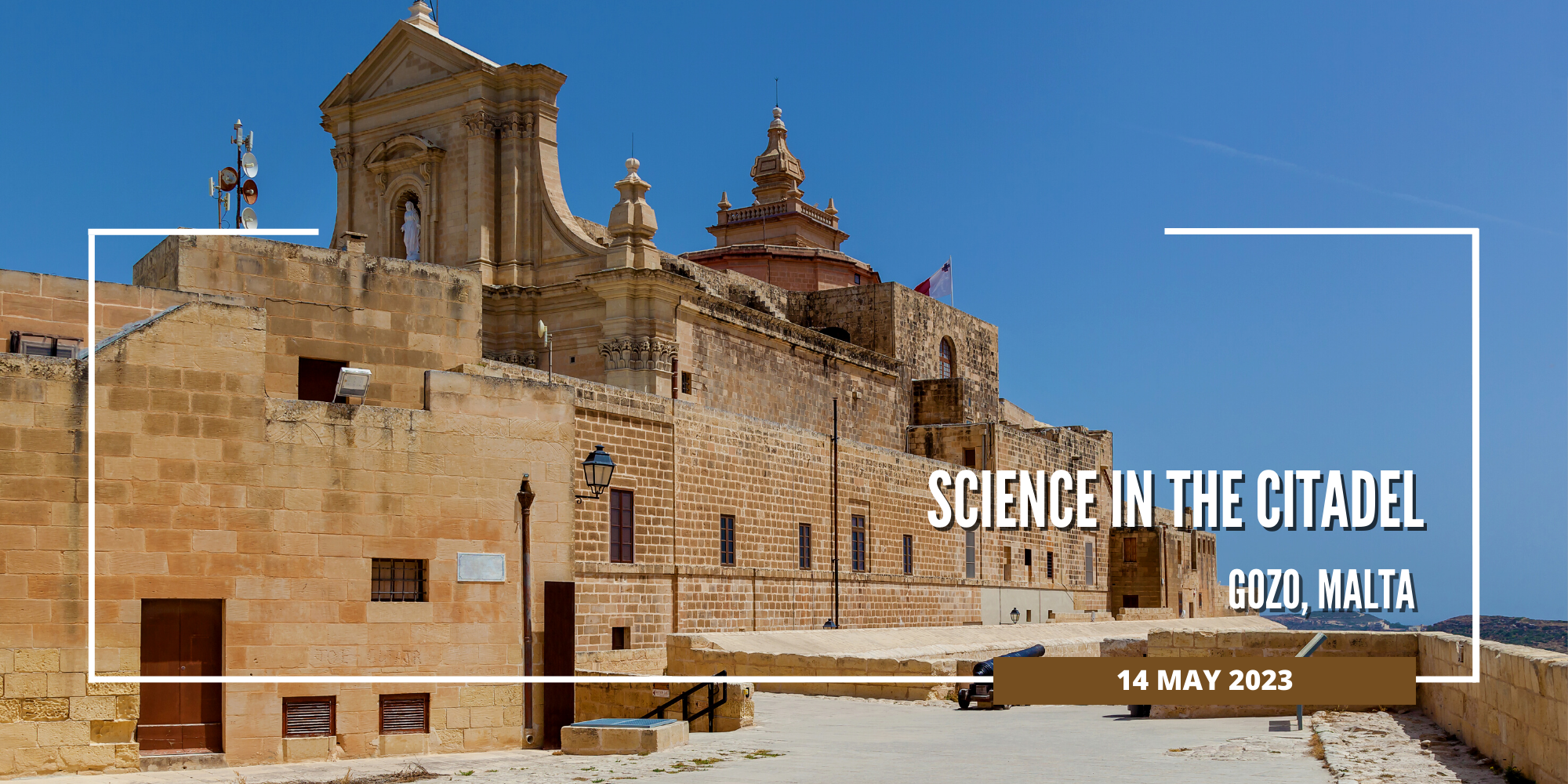 We are pleased to announce that we will be exhibiting, at the Science in the Citadel, happening in Gozo Malta.
The third edition of Science in the Citadel is a one-day Science extravaganza, taking place within the historic walls of the atmospheric Cittadella in Victoria. We are aiming to provide a fun and stimulating experience for visitors of all ages in order to get people talking about science, engaging with its many strands and appreciating the breadth of research, creativity and innovation taking place on the Maltese islands.
Although it is modelled on the annual Science in the City, held in Valletta every September, this day will be firmly Gozitan in flavour, with displays relevant to our lives here, including items on the island's biodiversity, geology, agriculture, seas and skies as well as items highlighting the science and engineering inherent in the Citadel itself and its museums. Our interactive Science Trail will take you around most of the features and spectacular vistas of the fortress effortlessly blending the past with the leading edge science and technology of the future, demonstrating how Science is, and always has been, relevant to our daily lives.
Save the date:
📆 14th May 2023
📍 Gozo, Malta
On the agenda, we will be showcasing some of our ongoing RDI projects. 
Hatchery Match – Developing 4 automation technologies to improve water quality, embryonic categorization, and feeding, reducing stress and losses during the hatchery phase of fish lifecycles. Read More 
Profius – Addressing challenges in the supply chain related to lumpfish (roe and fish), tuna and herring side-streams by developing preservation solutions for maintaining quality and improving utilization of biomass. Read More
FishEUTrust – European integration of new technologies and social-economic solutions for increasing consumer trust and engagement in seafood products. ABT will be a living lab for the Mediterranean, testing technologies as a knowledge centre. Read More
➡️ More information on the event here
We hope to see you!