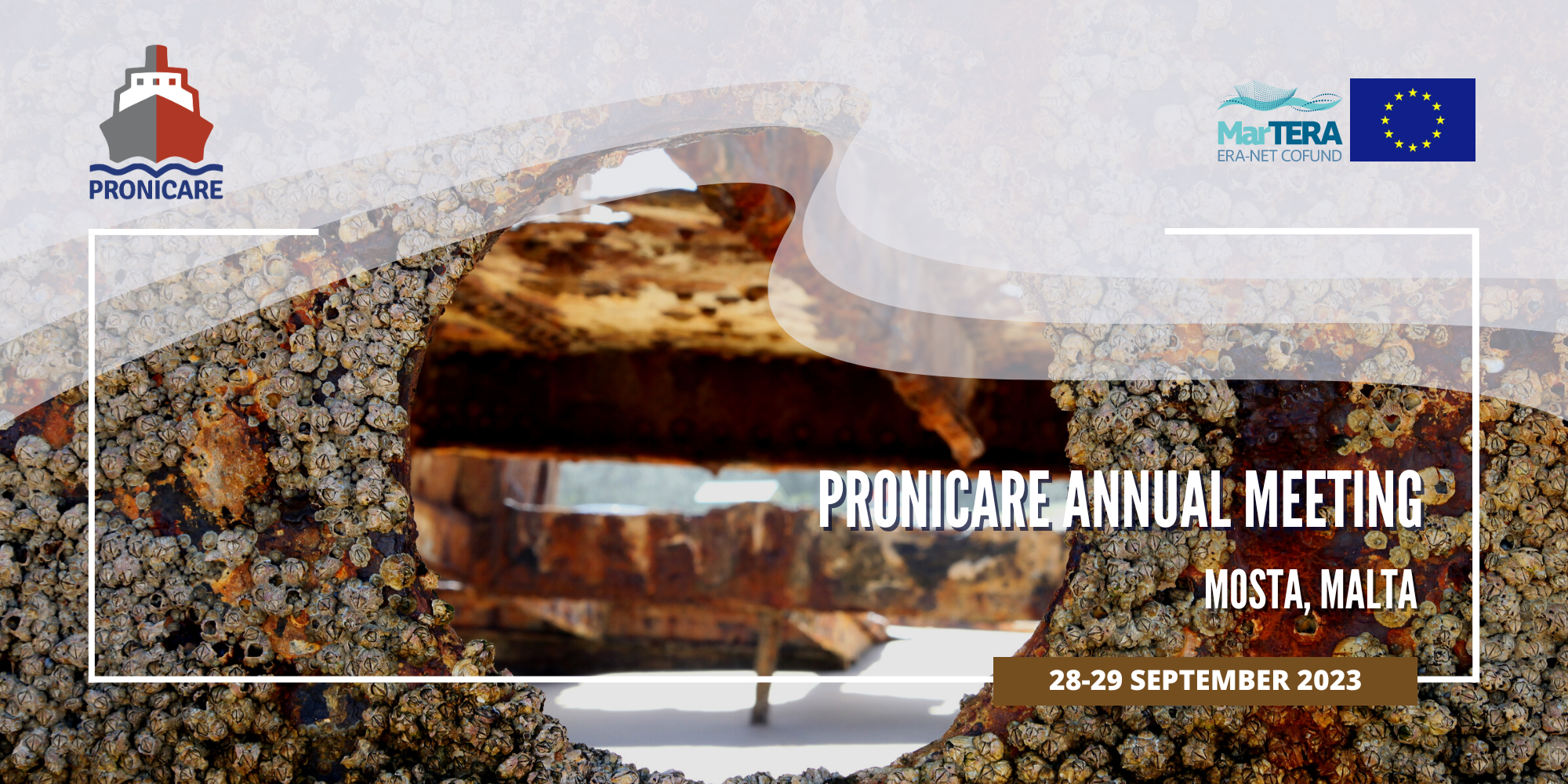 We are pleased to announce that we will be hosting the ProNiCare Annual Meeting, at our facilities here in Malta.
On the agenda two full days of introduction, presentations, and discussions about the different phases of the project with the different partners. This meeting will be a great opportunity to meet with the partners in person and draw the path for the steps forward.
📆 27th- 29th September 2023
What is ProNiCare?
Marine biofouling and corrosion are two substantial challenges for shipping, offshore infrastructures, and maritime technologies exposed to sea water. Expensive corrosion resistant materials are often needed for smaller functional equipment and surfaces like marine heat exchangers. Antifouling manufacturers have been forced to develop new antifouling coatings after the ban of environmentally damaging tributyltin (TBT) in 2003. There is a great need for environmentally friendly and more cost-effective solutions. In PRONICARE this will be advanced through use of high-tech nanomaterial-based formulations, creating a thin coating with functional antifouling and anti-rust additives in a green and eco-friendly product.
➡️ More information here