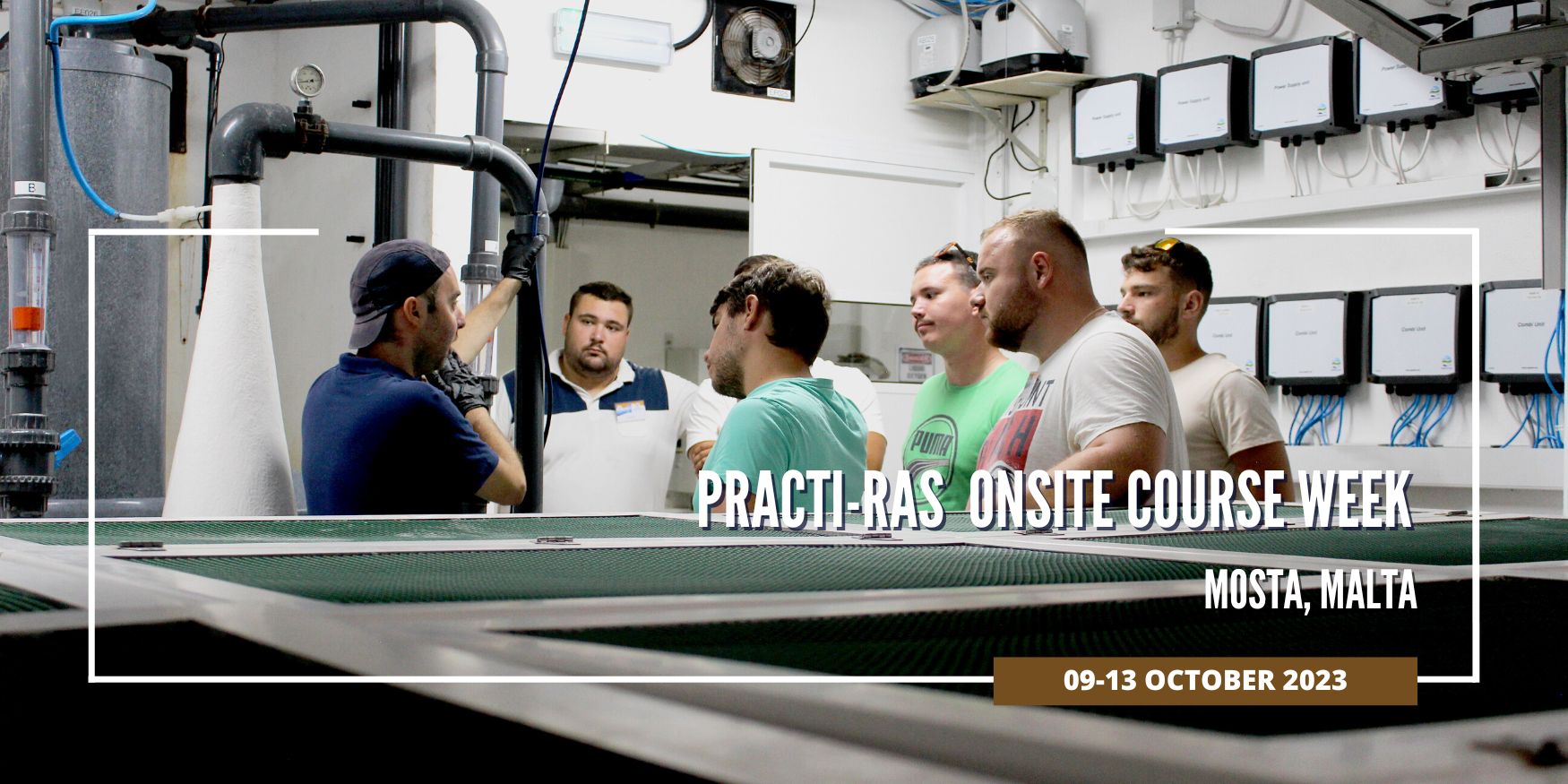 We are pleased to announce that we will be organising the PRACTI-RAS Onsite Course Week, at our facilities here in Malta.
There is increasing employment opportunities in the high-tech recirculating aquaculture (RAS) industry. However, production in RAS requires unique skills. PRACTI-RAS is an Erasmus+ VET initiative aiming to meet the rapidly changing needs of the aquaculture industry through upskilling current and future fish farmers.
Save the dates:
📆 9th-13th October 2023
Registration and more information here 
PRACTI-RAS?
There is a need to close the gap between traditional aquaculture vocational education and training (VET) and the rapidly changing needs of aquaculture industry. RAS has already become a key technology in the European aquaculture industry, both for current and novel species and RAS facilities require that their staff to hold a different skill set compared to traditional aquaculture technologies. To ensure the industry members of the future have the most relevant training, it is vital to first train their teachers in the new RAS advancements.
The PRACTI-RAS objective is to deliver an intensive and specific pilot e-training and onsite program in Recirculating Aquaculture Systems (RAS) to 'train-the-teacher'. Target beneficiaries will gain competencies in innovative digital and land-based Recirculating Aquaculture System technology, ensuring teacher, trainer, and student skills match the needs of changing labour market. Unlike courses currently offered by universities and private consulting firms, PRACTI-RAS course will be specific to RAS aquaculture and will be conducted primarily on-site at a RAS specialist company. It will be taught by the same personnel who design, produce and operate commercial and research RAS designs. This provides the most up-to-date knowledge and connects learners directly with industry for an integrated experience.
➡️ More information here