InnovAzul – 2nd International Meeting on Knowledge and the Blue Economy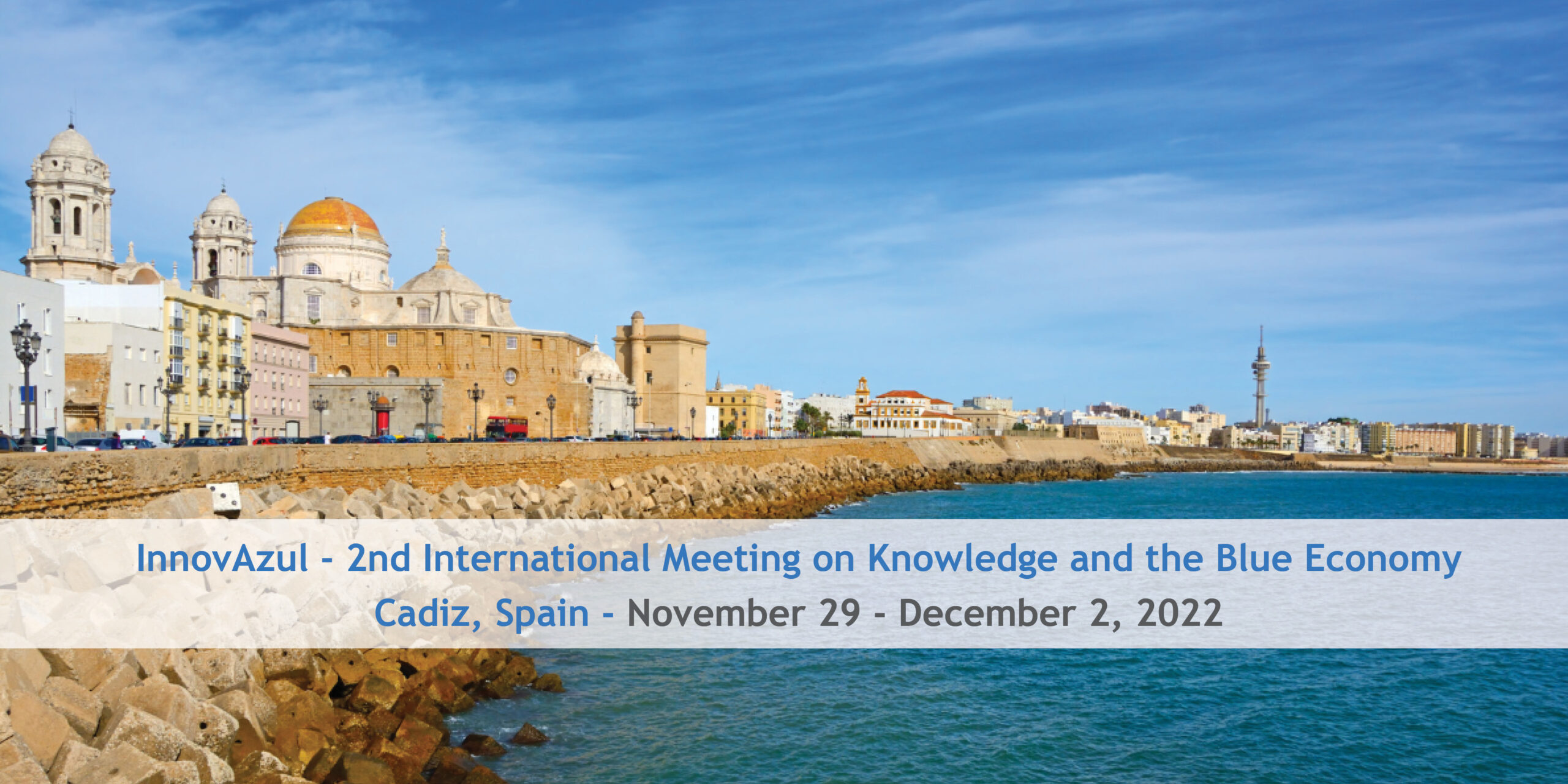 We are excited to announce that
we will be participating in InnovAzul "2nd International Meeting on Knowledge and the Blue Economy"
Within the framework of Innovazul, II International meeting of #knowledge and #BlueEconomy, that will take in the Palace of Congress of Cádiz (Spain), the Rector's Delegation for the European University of the Seas of the University of Cadiz is organizing the SEA-EU and reSEArch-EU BLUE INNOVATION SUMMIT. 
InnovAzul is the meeting point for professionals from the Blue Economy sectors to promote innovation, knowledge transfer and the exchange of innovative technological solutions that increase the competitiveness of industry and society.
This international meeting will promote the creation of networks and the exchange of good practices in transformative innovation policies and will contribute to aligning the business and research sectors, as well as defining the new roadmap for the Blue Economy innovation ecosystem.
At InnovAzul, participants will have the opportunity to collaborate, organise B2B meetings, network, find new partners, establish strategic alliances and synergies, as well as showcase innovative initiatives, solutions and projects that contribute to the sustainability towards a Blue and Green Economy.
Meet Ines Boujmil our RDI Project Coordinator, who will be present throughout the whole duration of the event and will be joining the Panel Discussion –Interconections in the SEA-EU territories and discuss the Research-Business relationship in the context of the Blue Economy of SEA-EU territories with brilliant panelists. 
Save the date: 2nd December 2022 | 11:45-13:25
Would you like to get in touch with our representative | inb@aquabt.com 
Come and join us from the November 29th to December 2nd.
Hope to see you there!