Conference on Blue Growth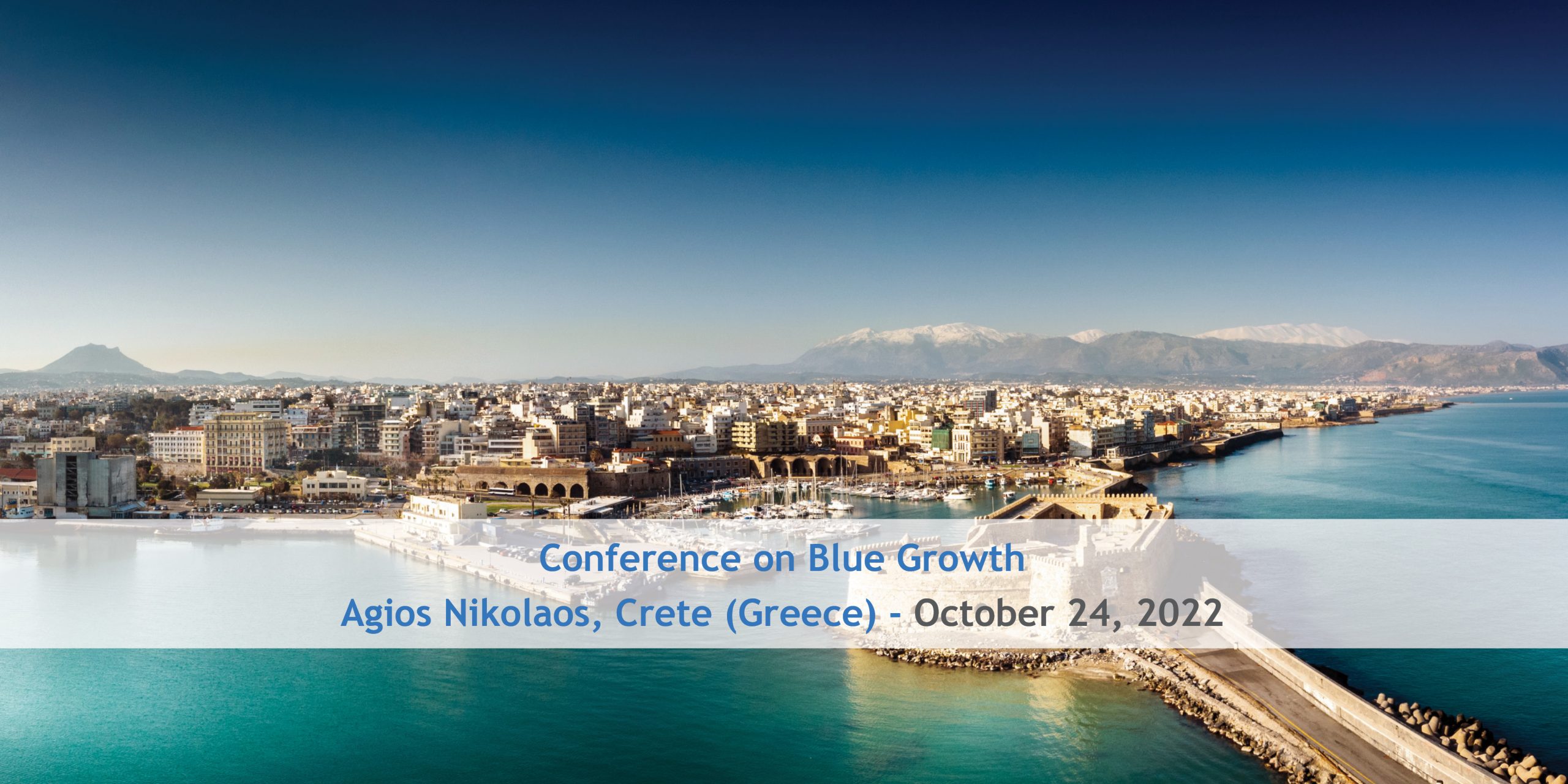 We are glad to inform that
we will participating in the "Conference on Blue Growth" happening in Crete, Greece.
Happening in Crete, Greece more precisely in the City of Agios Nikolaos, this one day conference will provide the opportunity to explore and debate the importance of the blue economy findings, to network with blue growth actors, as well as to prepare and elaborate blue projects within EUSAIR and a wider context.
Our Business Development Director George D. Mantas will be one of the panelists/speakers among other representatives from Research Institutes and Academia, that will contribute with updated scientific results on the topics on blue biotechnology, fisheries and marine and maritime services, while bringing together Academia/Researchers and the EUSAIR key implementers in order to identify tangible project proposals.
Don't miss the event! Register here
Save the dates: Monday 24th October 2022. (one day event – 09:00-17:00)
Location:  Island of Crete in the City of Agios Nikolaos  
For more information, see here
If you would like to get in touch: gdm@aquabt.com
Hope to see you there!