Last week AquaBioTech Group celebrated Malta's Republic Day in Ethiopia! Our Business Development Director George D. Mantas was proud to attend this special event organised by the Embassy of Malta to Ethiopia, Djibouti and Rwanda, marking the 48th anniversary of Republic Day. Over 100 people from a wide range of countries and positions attended the event which was held at the iconic Meskel Square in Addis Ababa bringing together various key stakeholders from the country and its regions.   
Ronald Micallef  Ambassador at Ministry of Foreign and European Affairs welcomed attendees by detailing the history of Malta's Republic Day.  
"Republic Day is the day when the Maltese State and all its structures including our Presidency were finally in the hands of our people. Malta was under foreign rule the time of the Phoenicians, 800 BC, the Romans, the Arabs, the Normans, The Spanish, The Knights of St. John, the French and the British until Independence in 1964. That is about 2,700 years of our history leading to Independence in 1964 and Malta joining the European Union in 2004".  
In January 2020 Ethiopia's Ministry for Foreign and European Affairs and Trade launched its first comprehensive 'Strategy for Africa' describing Malta as a platform between two historical continents, Africa and Europe. The vision, Malta as an Africa-Europe bridge with the focus to promote trade and investment between the two countries.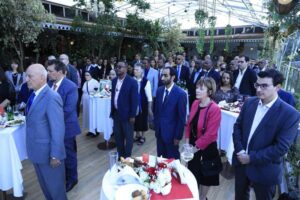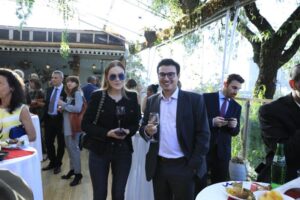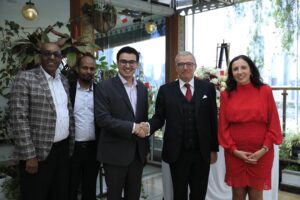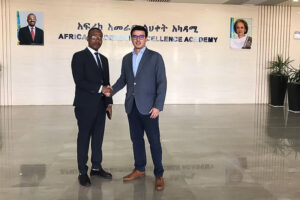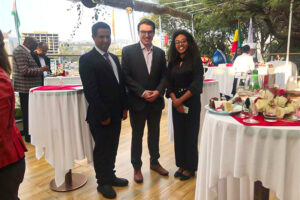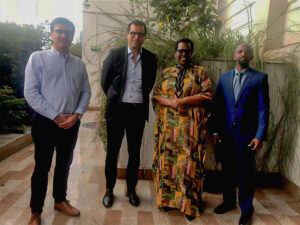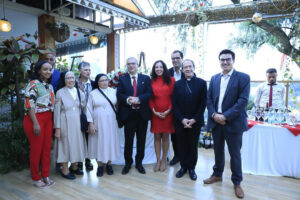 George D. Mantas: "AquaBioTech Group's participation in the event forms part of our overall Africa development strategy.  The initiatives we plan to undertake aim to strengthen the continents institutional and technical capacity, share best practices and establish a network of public and private sector organisations looking to adopt sustainable aquaculture practices focusing on innovative and climate resilient approaches to fish farming."  
Food security was a high priority on the agenda, incorporating our Horizon 2020 project, FoodLAND, which aims to enhance the diversity of food production and consumption in six African countries focusing on nutrition transition through food hubs. The open technological innovations generated for crop and fish farming will be implemented and validated with local smallholder farmers to strengthen nutrition-responsive agrobiodiversity and boost their capacity. Our mission is to support the private sector and institutional stakeholders' initiatives to achieve progress in aquaculture development across the region.  
George D. Mantas: "East Africa has immense potential for aquaculture development, but that growth needs to be built on a solid foundation. Our presence in the capital of the African Union demonstrates our commitment to the market and our partners in the region".