AquaBioTech Group attended the 3rd Ghana – Malta Business Delegation meeting last week which was organised by Trade Malta. This is a multi-sector business mission that aims to provide Malta-based businesses with the opportunity to expand into new markets and grow existing business relationships. 
Our representatives George D. Mantas, Business Development Director, and Chief Operations Officer Carmelo Abela attended this event in Accra, Ghana and started off their first day with the Ghana Business Forum and the Inauguration of the Malta High Commission to Ghana followed by information sessions of the Ghana Investment Promotion Centre (GIPC) and the Ghana Export Promotion Authority (GEPA). 
As Ghana is a strategic partner in Sub-Saharan Africa for Malta and Europe, the consecutive days were filled with B2B meetings with our Ghanaian counterparts where discussions were had with several stakeholders in the aquaculture and fisheries sectors on the importance of further development in terms of policy, strategy, and technology. In recent years challenges have intensified in these sectors and AquaBioTech Group's international experience and capacity can contribute positively to the transition in sustainability efforts that are underway, helping to ensure the prosperity of these sectors in the long-term.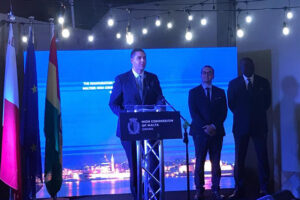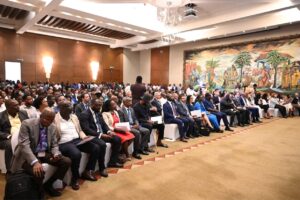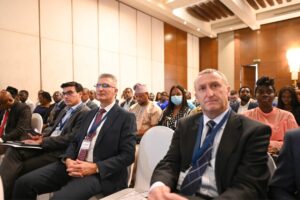 AquaBioTech Group look forward to continuing the dialogue started in Accra so that words can be transformed into action as aquaculture and fisheries sectors form an integral part of the economy and are significant contributors for coastal and rural communities, providing employment and food security. 
Partners met during this 4 day Business Mission to Ghana:
The Akosombo Zone Fish Farmers Association during the B2Bs
Officials from the FAO Regional Office for Africa
Ghana Fisheries Commission
Local Government Service
Chief Country Officer of Cycle Farms