Malta, October 2022 – AquaBioTech Group, an independent aquaculture, fisheries and marine environmental consulting, testing, research and development company based in Malta, was proud to welcome Dr. Ian Borg, Minister for Foreign and European Affairs and Trade, to its headquarters in Mosta today.
He was greeted by the Group's Chief Executive Officer Shane A. Hunter and Business Development Director George D. Mantas and provided with an insight into the Group's establishment in 1998 and its many project successes over the subsequent years.  He was also given a guided tour of the licenced aquatic facility and laboratories, which includes more than 30 testing bays for fish health and nutritional studies, and of the construction work on the headquarters' new upstairs floors. They will become home to the growing number of staff employed at the Group in Malta, which now totals more than 90, with specialists from more than 34 different countries and the capability to operate in 16 different languages.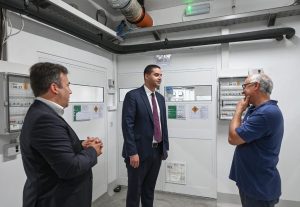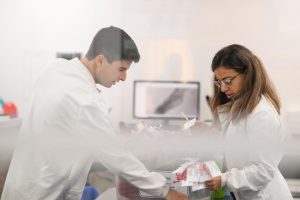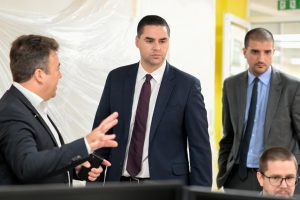 Dr. Borg was particularly enthusiastic about the Group's internationalisation achievements and dedication to Malta with its expansion plans on the island, and is keen to hear about its development in the future.
CEO Shane A. Hunter said: "We are very proud to have welcomed Dr. Ian Borg and his team to our facility in Mosta today.  The Group is enjoying strong growth thanks in no small part to the sterling efforts of our staff and commitment to offer unrivalled quality and support to our clients, and it was a particular pleasure for me to have Dr. Borg dedicate his time to support those achievements today.  We look forward to demonstrating our future successes in the coming years."