Salon Halieutis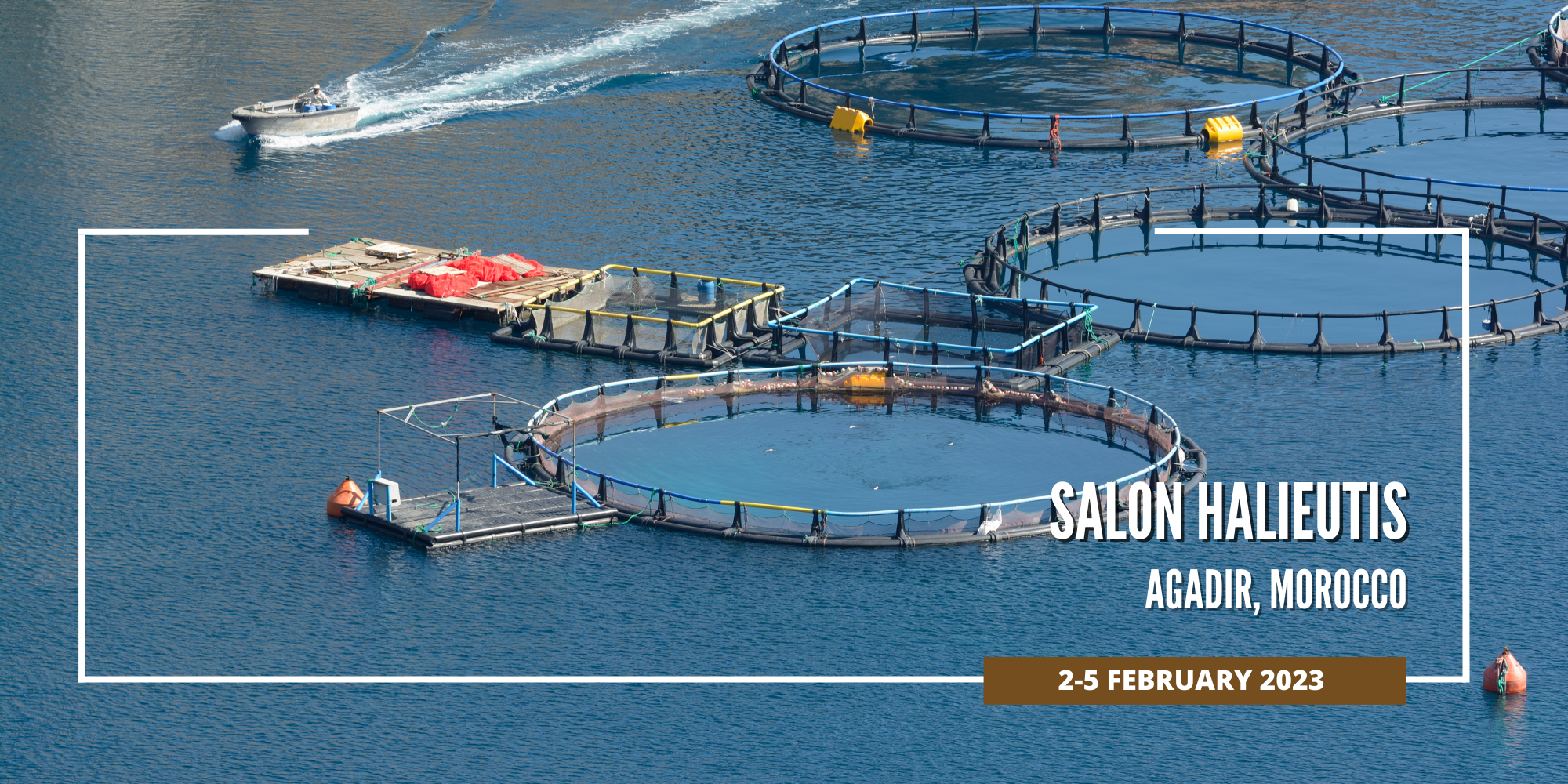 We are excited to announce that we will be exhibiting at Salon Halieutis – The biennial international meeting of the fisheries sector, happening in Agadir, Morocco. 
For the 6th edition of the Halieutis Fair focused on "Sustainable Fisheries and Aquaculture: levers for an inclusive and efficient Blue Economy" operators in the fishing, seafood processing and aquaculture sectors will meet from the 2nd to 5th of February 2023.
For this event our Business Development Director George D. Mantas and our Marine / Fisheries Biologist Dr. Imane Haddi will be present at Booth No. C30 to assist you with our on-going projects in the fisheries and aquaculture sectors.
During these days, George D. Mantas will participate in a workshop session focused on industry challenges through Research and Innovation and present a few of the European projects our RD&I department is currently involved in, namely IfishIENCi, Foodland, FishEUTrust and PRACTI-RAS projects. He will also provide in-depth details on the collaboration opportunities for 2023.
More information on the event
Also, Dr. Imane Haddi has a Project Poster on display throughout the whole event, on Fish otoliths and fisheries management: insights from stable isotopes about important pelagic species in Maltese waters – In order to implement evidence based management measures for Maltese commercially important species, Stable Isotope Analysis (SIA) of dolphinfish (Coryphaena hippurus), Atlantic bonito (Sarda sarda) and little tunny (Euthynnus alletteratus) otoliths was used to investigate their stock structure in Maltese waters and contribute to the assessment of these species in the Central Mediterranean.
📆 Save the date: 2nd – 5th February 2023
📍 Agadir, Morocco
➡️ If you would like to get in touch with our representatives
gdm@aquabt.com | imh@aquabt.com
We hope to see you there.