FoodLAND annual project meeting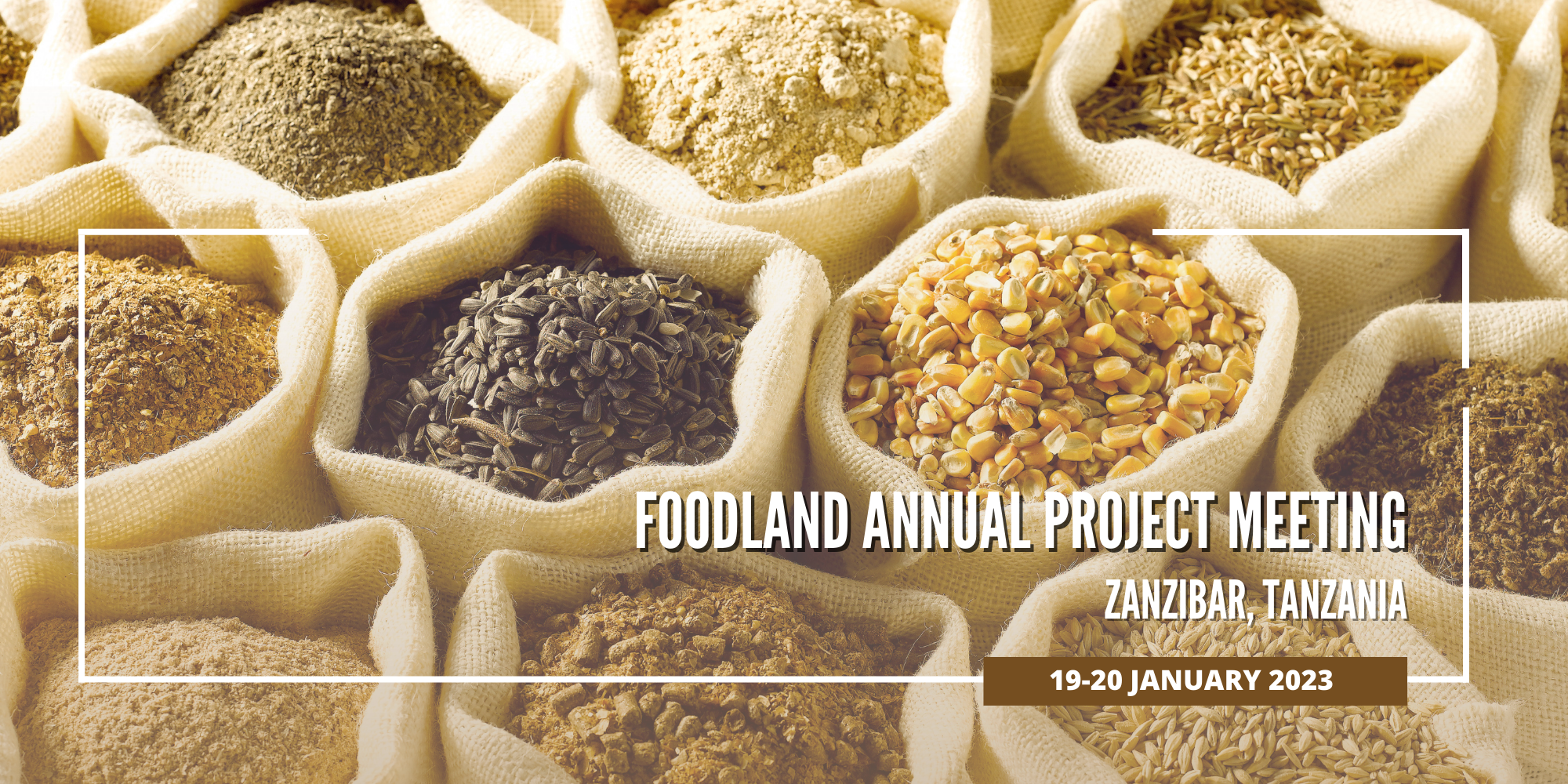 The annual FoodLAND project meeting will take place in Zanzibar, Tanzania on 19-20 January 2023.
On the agenda are two full days of discussion and presentations with our 27 partners from Europe and Africa regarding the progress made thus far, innovations and the future activities within the FoodLAND framework.
FoodLAND project aims to develop, implement, and validate innovative, scalable, and sustainable technologies. These are aimed at supporting the nutritional performance of local food systems in Africa, while strengthening agro-biodiversity and food diversity to incorporate dietary diversity.
FoodLAND will foster nutrition-responsive and sustainable agro-biodiversity with the aim to empower smallholder farmers and food operators, in order to reinforce the productivity and resilience of food supply chains. It will create new market opportunities on a local and global scale, thereby encouraging the flourishing of rural communities. These achievements will benefit both African and European consumers by providing them with traditional-based, healthy, nutritious foods, while encouraging the diffusion of African diets and aiding the fight against malnutrition, particularly in women and children.