Aquaculture Europe
September 27

-

September 30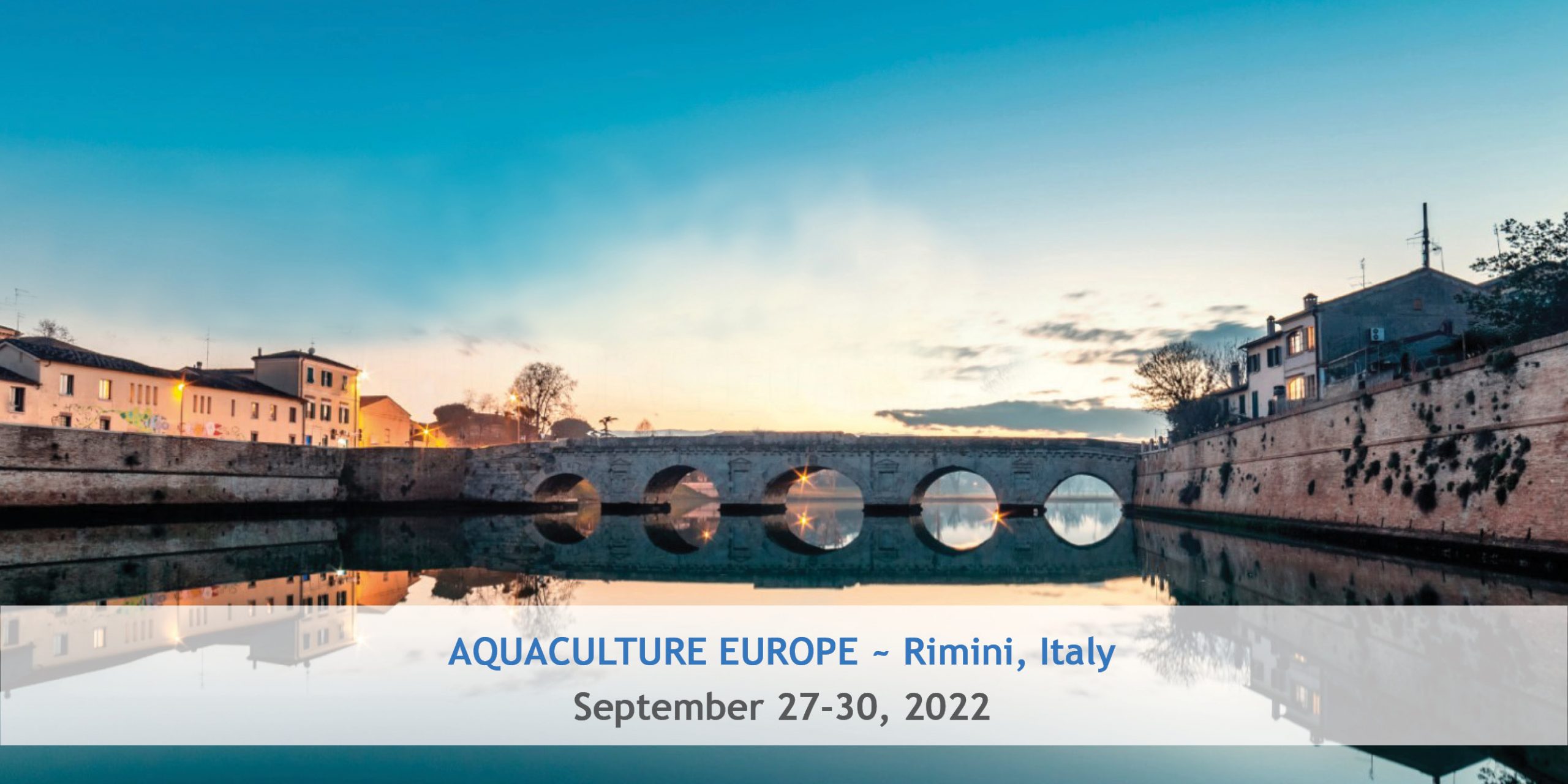 We are excited to announce that
we will be exhibiting at the "Aquaculture Europe", in Rimini, Italy.
The issues of compatibility and mutual synergy between the users of marine, brackish and freshwater resources and their relationship with the quality of those ecosystems are central in promoting the sustainable development of the Blue economy and aquaculture.
How aquaculture is facing these challenges, and the solutions put in place to develop a sustainable, responsible and productive and climate neutral European aquaculture sector for key marine and freshwater fish, shellfish and algal species are the main themes for AE2022 event in Rimini.
The AE2022 parallel sessions will cover the full scope of European aquaculture and will comprise submitted oral and e-Poster presentations. AE2022 will also feature an international trade exhibition, industry forum, student sessions and activities, satellite workshops and updates on EU research.
More information, here
Meet our team at Booth No 69, 70 and 92.
Shane A. Hunter CEO | sah@aquabt.com
Nicolas V. Dobereiner Business Development Executive | nvd@aquabt.com 
Michele Gallo Head of Aquatic Research Facilities Design | mig@aquabt.com
Tamas H. Bordocz R&D&I Director | thb@aquabt.com
Come and visit us from September 27th to 30th.
Hope to see you there.