We are pleased to announce that at the end of September, AquaBioTech Group's team attended the launch event at the INSTM facilities in Monastir, Tunisia to present the results of the second phase of the SwitchMed project ""Pilot project in Tunisia's aquaculture industry" , funded under the framework of the EU-funded Switchmed programme and the United Nations Industrial Development Organization (UNIDO).
Around 80 people attended the event in person and more than 30 online, with many stakeholders, institutions and farmers joining the discussion on such an important topic, which concerns the promotion of sustainable and resource-efficient aquaculture in the Mediterranean region.
According to Mr. Hechmi Missaoui, Director General at the Institut National des Sciences et Technologies de la Mer (INSTM) – "The SwitchMed Blue Economy initiative is an outstanding occasion for the Tunisian aquaculture industry to transition towards more sustainable practises, to become more resilient and competitive and I invite all national actors, institutions, R&D, business sector to seize this opportunity." Read the full article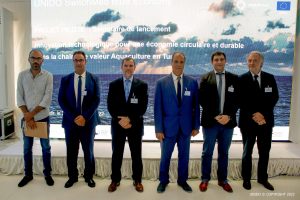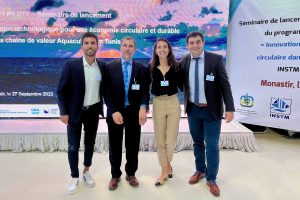 What is the project about?
The project aims to select, procure, install, and operate technologies, and monitor their ability to reduce the Feed-Conversion-Ratio (FCR) of the sea cage farming of Mediterranean fish species. More information on the project
We believe that the integration of these novel technologies into offshore aquaculture pens is a crucial part of the transition of labour-based aquaculture activities to implementing high-tech and commercial-scale automated barges. Indeed, in this sense, the project has the potential to disrupt the whole offshore aquaculture industry.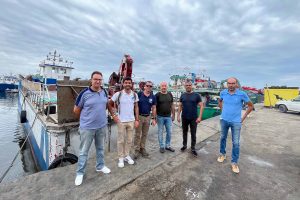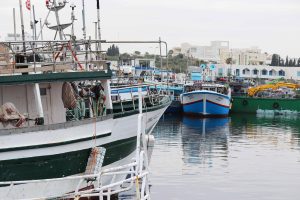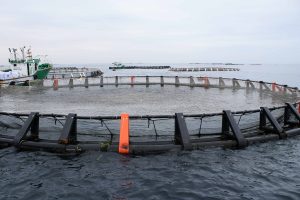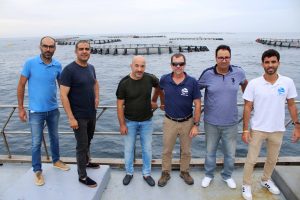 During the field trip to Tunisia, ABT's team visited the offshore cages where the pilot project will be carried out and the on-land premises of the fish farm, together with the representative of INSTM, CTA.
After the farm visit, the ABT team visited the Hanchia fish farm premises to meet its director Souissi Med Amine and his Team. We presented the project details and the technologies that would have been installed at the cage site.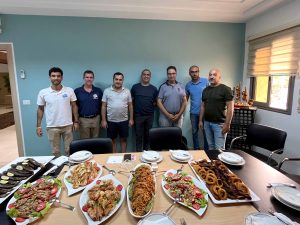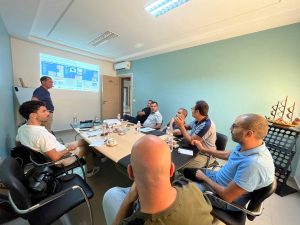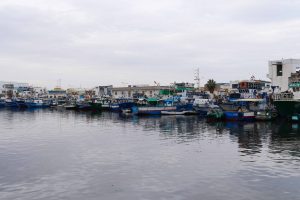 Special thanks go to UNIDO for funding, coordinating and moderating the launch event, and to INSTM for the warm welcome and hosting of the participants.
We will keep you posted on the next steps, so stay tuned.