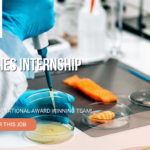 AquaBioTech Group
is a global consulting and engineering company with over 20 years of experience in aquaculture, fisheries and other aquatic sciences.
About the internship
Immediate Internship: Fisheries Internship
Duration: 6 months | Start Date: Beginning of September 
AquaBioTech Group actively encourages students and post-graduates to undertake training sessions at our company, to gain valuable practical, applied, and hands-on experience. We are currently looking to fill two (2) internship positions within our ABT Fisheries department that focuses on a broad range of services in fisheries science. The internship provides an opportunity to join a highly dynamic and active team leading on fisheries science and management advice. The team delivers leading science and advice to both national and international marine management organizations including the Environment and Resources Authority, the Department of Fisheries and Aquaculture, the International Commission for the Conservation of Atlantic Bluefin Tuna, and a variety of research and commercial projects to assess sustainability and fisheries management plans.
Synopsis of position offered
The successful candidates will be involved hands-on in the sampling of Atlantic bluefin tuna, to collect samples from harvested fish which takes place at sea on board of processing vessels where extraction and pre-processing of biological samples occurs. Additional laboratory projects and experiences involving otoliths extraction and age reading are also ongoing.
A considerable amount of work involves fieldwork activities carried outdoors on the processing vessel situated close to the tuna cages out at sea. Therefore, this position requires the candidate to be able to adapt to changing weather conditions, early starts, long hour shifts and carrying out daily activities on vessels out at sea.
This post represents a chance to develop highly valuable skills in fisheries science both in a lab environment and in the field.
Required Experience
Good computer literacy, including Microsoft Office Suite
Background in biological sciences
Experience in fisheries, marine biology, or related fields
Work on fishing/research vessels out at sea
Good command of written and spoken English
Flexible and detail-oriented approach
Qualifications Overview
The successful candidates will likely have a background in biological sciences, with education and experience in fisheries, marine biology, or other related fields.
An active interest in fisheries science, a passion to work outdoors, and previous related experiences will be considered assets. Applicants will need to show enthusiasm, a positive attitude, and the ability to work out at sea in adverse weather conditions both independently and as part of a team. The ideal candidate is highly motivated, detail oriented, organised and able to adhere to procedures.
Applicants need to have a good command of both written and spoken English, as well as possess basic computer skills such as Microsoft Office package.
The selected candidate must have a clear EU/EEA/UK passport with no travel restrictions and no legal convictions held at any time. A clean driving licence will be considered as an asset.
Application Procedure
Further information about the AquaBioTech Group and the services we offer can be viewed at www.aquabt.com. Applicants are required to submit a full Curriculum Vitae in the AquaBioTech Group Europass format that must be downloaded from our website – no other CV formats will be accepted. Questions about the application should be directed to the Admin & HR Director, on hr@aquabt.com.

Download Full Job Description